Building Community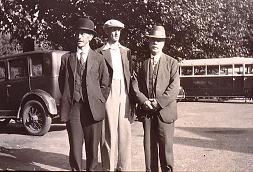 The Methodist Church in Pett continued to flourish, with a Youth Club and a Sunday School, going on regular outings to Winchelsea Beach, down steep Chick Hill in a horse-drawn wagon!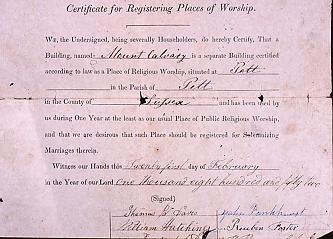 The chapel was registered for marriages in 1852, and has seen several weddings over the years, as well as baptisms and funerals. Pett, unusually for a Methodist church, has its own cemetery; in the old days, this served Three Oaks as well. The graveyard is still used for the interment of ashes.
Inside the new church building is the war memorial, commemorating local people who gave their lives in the 1914-18 World War.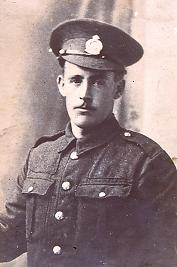 One of those listed on the memorial is Signalman Bernard Foster. A transcript of his last letter, written to his daughter, Mary, then aged 4, appears below. The letter was written in 1918, only days before his death.
Monday Sep 9th
My own Dear little Mary,
Today it is your birthday and Daddie sends you a little letter wishing you many happy returns of the day and I trust and pray that you may be spared to see many more and Daddie prays that before another birthday comes he may be with you all again and this awful war finished. Daddie does so long to be with little Mary again and I know you want to see Daddie again. You must get Mamma to read this to you as I am sending her a few lines with yours. I hope you will have a happy birthday and may God Bless you and soon bring me back to you again.
With love and kisses from Daddie. xxxxxxxxxxx