Since 1848, this little chapel has been serving the village of Pett and the surrounding area, providing a warm welcome to all who seek to know Jesus, and to do the will of God.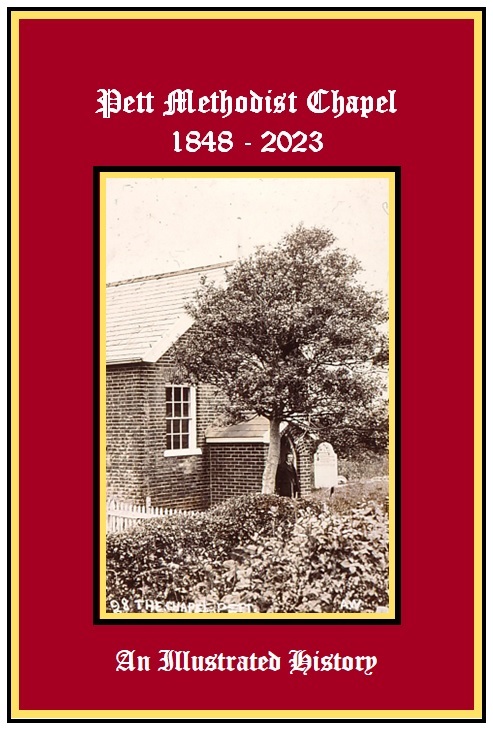 This year, we celebrate 175 years of worship and service to the community. A programme of celebrations was held over the weekend of 18-19 June and this commemorative booklet has been produced. It contains the fascinating story of how the chapel came to be built, and how it has changed and adapted over the years to meet the changing needs of the community, and changes in society generally in terms of church-going habits and spiritual awareness.
If you would like to acquire a copy, please contact us.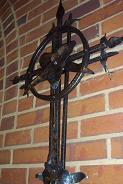 If you are a regular visitor to this website, be sure to check out the latest news and forthcoming dates. If, on the other hand, this is your first visit, please take your time. Explore every nook and cranny ... you may uncover a few surprises. And having done so, we very much hope that you'll be moved to pay us a visit in person.
Jonathan Veira in Concert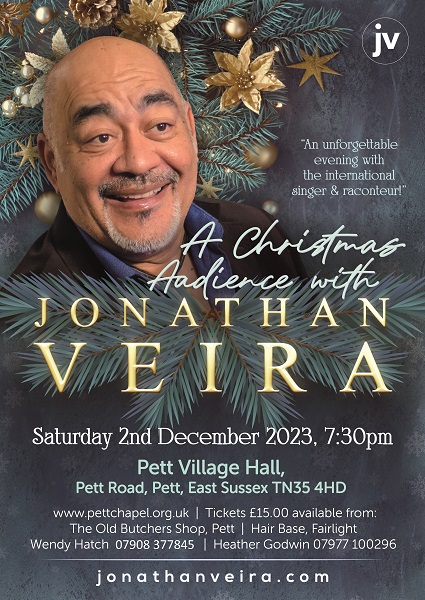 We are pleased to announce that the world famous singer and raconteur will be paying a return visit to Pett Village Hall on 2nd December 2023.
Previous experience suggests that this event will be very popular so, with just 120 tickets available, you would be well advised to reserve yours very soon.
For anyone wishing to make payment online for tickets, please click here for the relevant details.