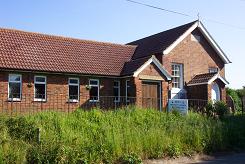 Welcome to Pett Methodist Chapel, on the outside, a typically quaint village chapel, much like many others that you might drive past without a second glance.
However, step inside, and you will find vibrant worship and a lively atmosphere which might just take you by surprise.
Using the latest in audio-visual technology along with the best of traditional worship forms, Sunday worship can be moving, stimulating, challenging ... in fact, many things ... but never boring. Perhaps this is why, while many other village chapels are closing, Pett is actually growing.
Click on the links to the left to find out more about what goes on within these inconspicuous walls. Meet some of the quite extra-ordinary, and yet very ordinary, people who make up our church family. Hear some of their stories.
Read about our history, and share with us in a vision for an exciting future which will ensure that this modest little chapel remains relevant ... even important ... to a new generation.
Find out what it's like to put Jesus at the heart of everything you think, say and do. Discover the astonishing truth that it is possible to be a Christian, and yet still be "normal".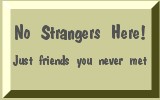 Better still, why not pay us a visit?
You're sure to find a very warm welcome.